Distribution
---
Our solutions > Our products > Distribution
There are many distribution channels through which you can collect the responses from your target group quickly.
However, each channel is defined by its own efficiency in terms of response rate and / or interactions with the respondent.
Therefore, and following its vocation to operate primarily on the internet, Seerus focuses on three channels: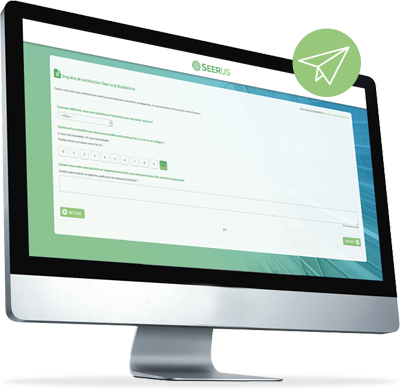 email
Whether you use your own contact list or a panel bought/ hired on Seerus, importing the data base allows you to generate unique URL links through which you can trace your respondents while ensuring a single participation to the survey.
Furthermore, answering a survey does not require the registration of your respondents on our site, increasing usability and thus the response rate.

web
The integration of the survey onto your website via iFrame adds a distribution channel while expanding the range of your respondents. In addition, you may return to your questionnaire from any webpage using the URL "click here to enter" created for your survey.

SOCIAL MEDIA
After having finalized your survey on Seerus, a URL link is generated and can be posted on all social media like Facebook, Tweeter and LinkedIn.
This allows you to quickly find participants and collect responses just as quickly.